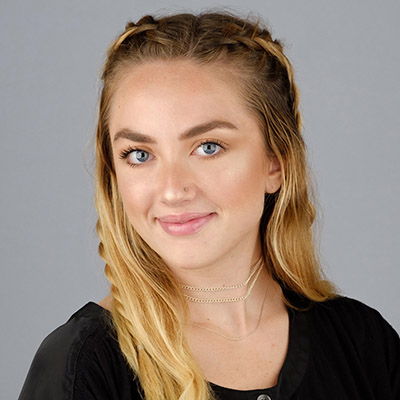 Nina
New Talent Designer
I do what I do because…
I love to make people happy. It is a great feeling when someone sees the physical change you made to their appearance and they love it.
My favorite part of the job is…
color service because I love to see the transformation of someone\'s hair after the service.
My favorite tool is…
a curling iron because curly hair is one of my favorite hairstyles because it is so elegant.
My favorite product is…
hairspray because it can make a great hairstyle last all day and night.
My favorite thing to talk about with clients is…
their personal lives, for example, what they do for a living, dreams and aspirations they may have.
The best thing about Gavin Scott is…
how welcoming everyone is, how helpful people are and how enjoyable the salon is.
Phone: 330-650-4450
Our Special Offer
You owe yourself this moment
Visit one of our multiple sessions of relaxation.