Gavin Scott Salon & Spa
Products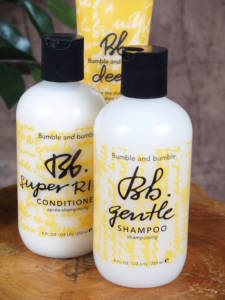 Gavin Scott Salon and Spa proudly offers a comprehensive assortment of the Bumble and Bumble line of hair care products. Long recognized as one of the top professional hair care lines, Bumble and Bumble is a New York-based company that began as a salon and then developed products designed to be mixed and layered to produce a broad range of effects. Our experts at Gavin Scott Salon and Spa use Bumble and Bumble products exclusively and can offer advice on product selection and use.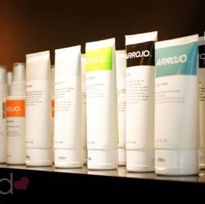 Beginning in January of 2014, Gavin Scott Salon and Spa began carrying the entire line of ARROJO products, an independent hair care brand created by Nick Arrojo. For seven seasons Nick was the hair stylist on TLC's What Not to Wear, and has a long history of product development for the likes of Wella and Bumble and Bumble, before creating his own line, which is now used professionally at ARROJO studio, a multi-award-winning New York City hair salon synonymous with excellence and integrity. ARROJO product is a contemporary, performance-driven concept. At its core is Vitamin B5. The most sophisticated active ingredient (fact) available in hair care, it is proven to moisturize, create shine, anti-oxidize, smooth the cuticle, promote hair growth and cell production, and improve scalp circulation. Vitamin B5 adds strength and vitality, fullness, body, and sheen for all people, and for all types of hair. What truly sets this brand apart, however, is its modern-day versatility. In alignment with a desire to make hairstyling personalized, creative and fun, there is a shampoo and conditioner combination for every hair type, while each styling product is purposely made to have cocktailing potential, multi-functional uses, features and benefits. Modern, functional, fashion-forward, product empowers each person to  find the freedom to create beautiful shape and style.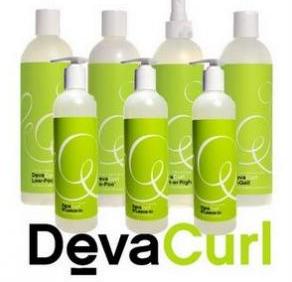 DevaCurl was one of the first hair care brands to replace harsh, damaging detergents with gentle, hydrating ingredients and botanical extracts. Today, DevaCurl offers a complete line of sulfate-, silicone- and paraben-free cleansers, conditioners and styling products that deliver healthy, naturally gorgeous, frizz free curls.